History of China Painting
China Painting was invented in China and has existed for centuries. The industry flourished in the UK notably in Stoke with Spode and Wedgewood. Natural metals mixed with a flux to form a powder provide the colours (Chrome – Blue, Cadmium – yellow, Selenium – Red, etc.). These are mixed with oils and applied to porcelain with brushes made of sable or squirrel hair. Each piece is fired some 3 times or more at 800 degrees C at which point the colour fuses with the glaze.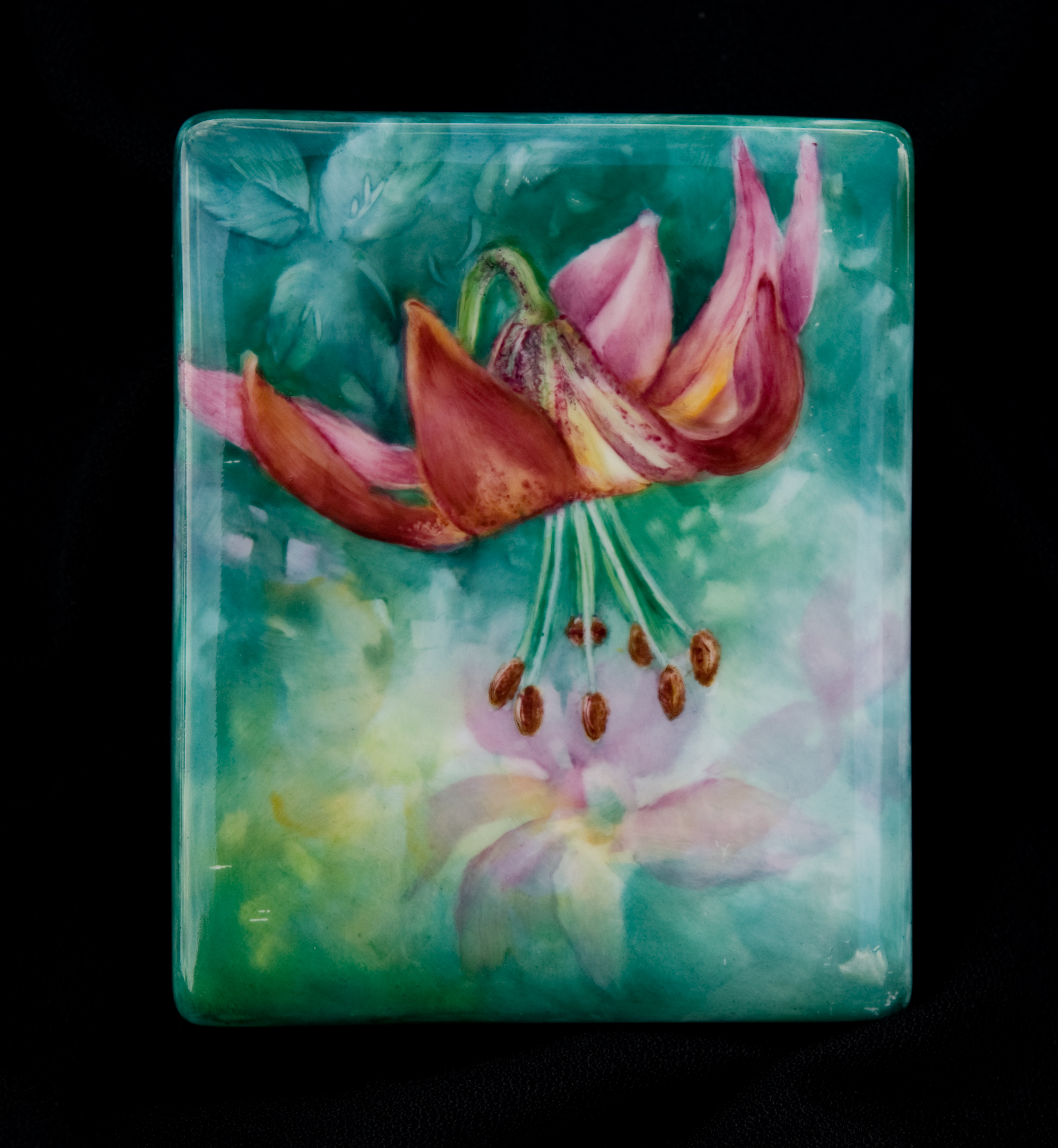 Pinks, Pansies and Poppies in my grandfather's garden sparked a love affair for me with flowers and nature. This, and the thrill I felt in finding there pieces of painted pottery rich in feelings of long-ago worlds, inspired in me an appreciation of art on China. The love affair continues and I often still think of my grandfather and the long sunny hours I spent with him as I sit down to paint. A chance invitation to a china painting demonstration in 1984 awakened all these long forgotten dreams and changed my life.