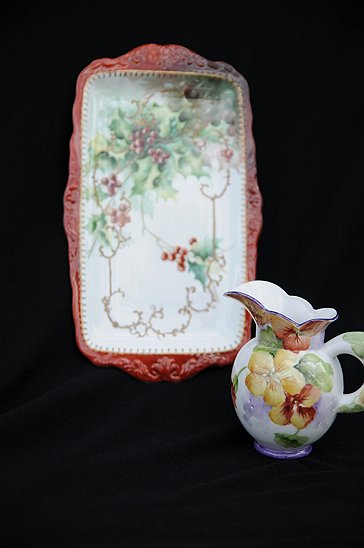 Nasturtium jug with impressionistic flowers around the top edge, together with naturalistic holly tray with raised paste and gold.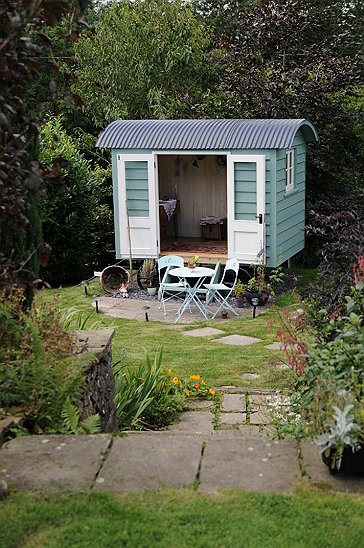 My Studio which is a traditional Shepherd Hut in my garden surrounded by the flowers that I paint.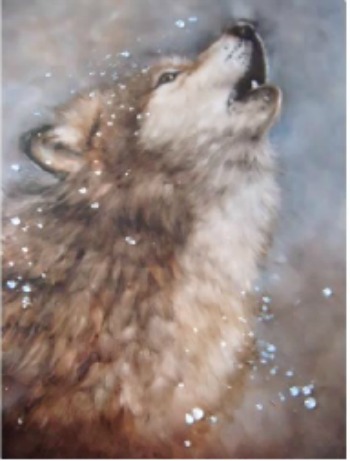 The wolf an endangered creature captured in an impressionistic background baying to the moon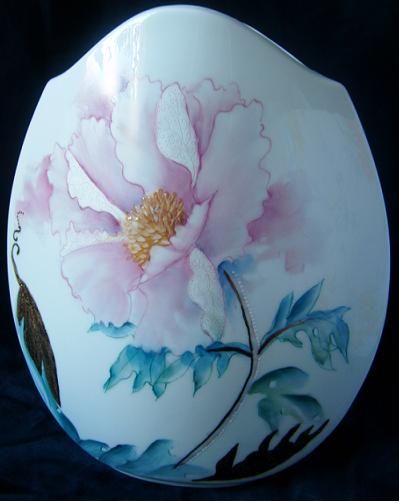 Impressionistic Tree Peony on a beautiful porcelain vase, incorporating modern techniques including texture relief, enamel, scratch technique, mother of pearl and gold. A different version is painted on the back providing a great challenge for a three day course.